MARCH 19 & MARCH 20
NEW YORK – RIVER PAVILION, JAVITS CENTER
BOOTH 129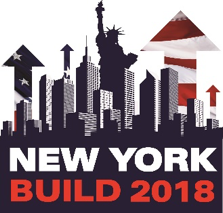 KeeperForms takes on New York at the 2018 New York Build Expo! The event is the leading construction and design exposition focused on New York City and the tri-state area. The event is free to attend and Held on March 19th and 20th.
During the event we will debut our all-in-one construction project management software in the US market. Our innovative cloud-based software becomes a centralized hub of information to seamlessly manage the project and the daily operations.  Raising the bar in the digital era, KeeperForms goes beyond the usual functionalities of construction project management software to include valuable business insights, an impactful communication platform as well as a foundation of progressive functionalities. KeeperForms will also maximize the project's team communication, overall happiness and inevitably their productivity.
Come by and see us at the show. Register for the 2018 New York Build Expo for free HERE (https://www.eventbrite.com/e/new-york-build-2018-free-to-attend-conference-aiaces-workshops-and-networking-events-registration-33240997719?aff=homepage ) And don't forget to stop by our booth to learn more! We look forward to meeting you.
Team KeeperForms